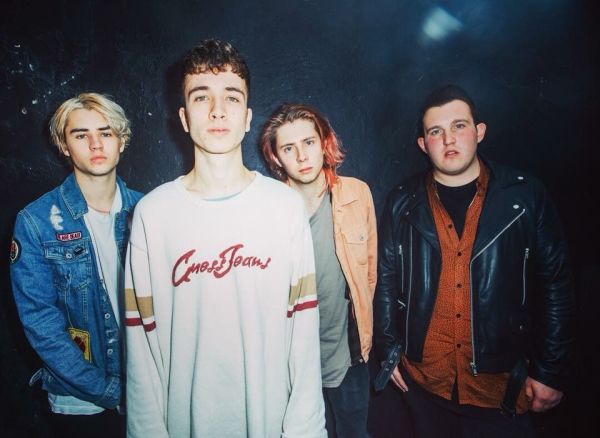 Dead! (UK)
För dig som gillar The Hives, Arctic Monkeys, Placebo eller kanske My Chemical Romance, här har du ett guldkorn, en liveakt fylld av energi: unga och hungriga Dead! 2018 blir året Dead! går från att vara en uppstickare inom den engelsk rockscenen, till att bli något att räkna med. Deras debutalbum "The golden age of not even trying" släpptes i februari och har fått grymt bra respons i England, gick bland annat upp direkt på 34:e plats på topplistan över dom flest sålda albumen i UK.
Bandet beskriver sig själva: "If you're looking for something really real, really honest, really British and really simple rock, good, nostalgic and straight to the point then that's when I'd check out Dead!"
Vintern har de ägnat åt att spela egna headlinerspelningar runt om i England. Nu är det dags för första Sverigebesöket. I Huskvarna. På Park Sounds. Vi ses i Rotundan för något utöver det vanliga!
Clash Magazine "a band with big ambitions and an even bigger sound"
Kerrang! Magazine "Ever wondered what a mix between Arctic Monkeys and Placebo sounds like?"
Upset Magazine "Dead! Have taken themselves to the next level from being just another up-and-coming rock group"
Rock Sound Magazine "Genuinely powerful"